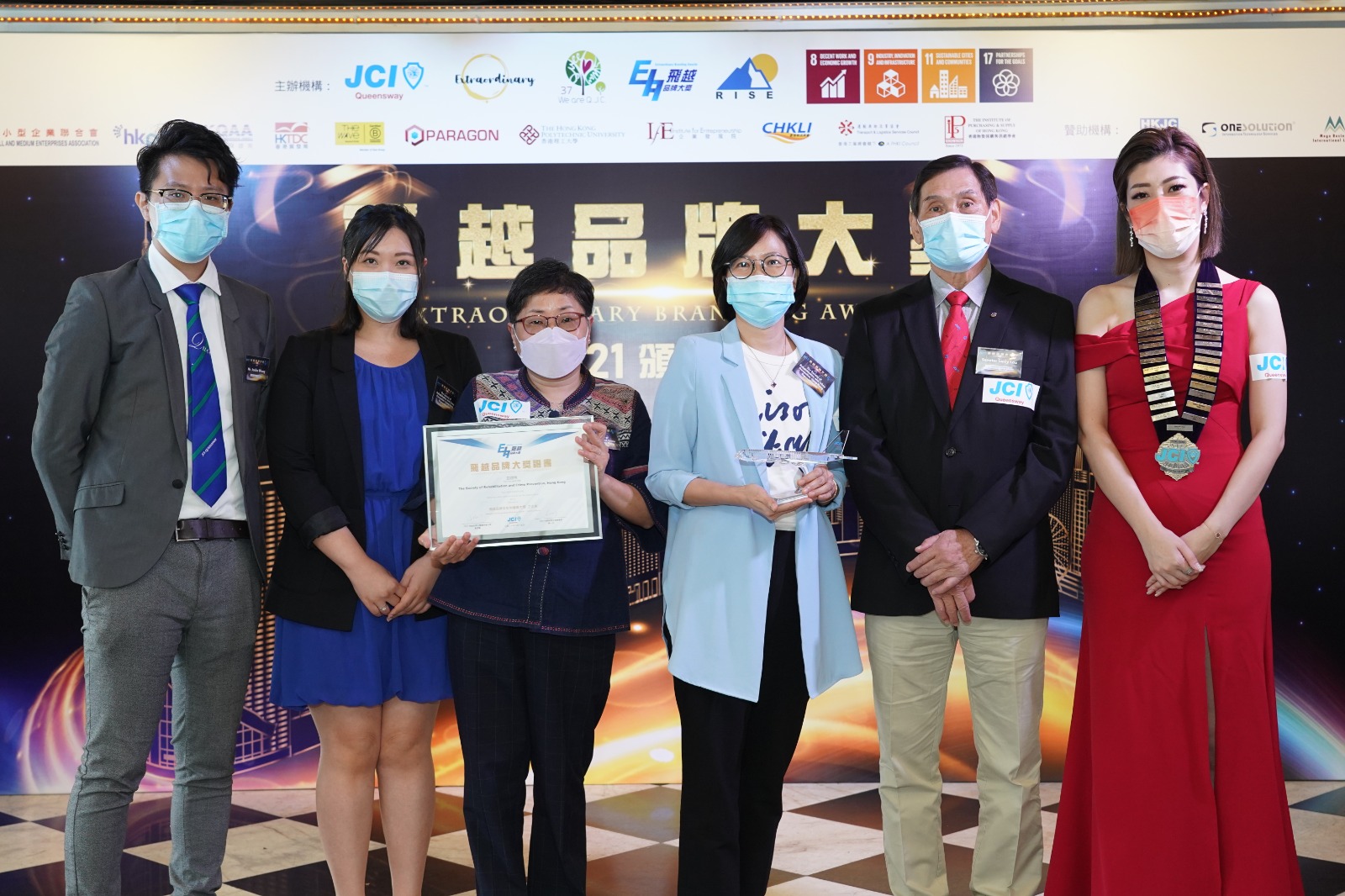 In recognition of its outstanding contributions in promoting high-quality social services and positive brand image over the years, The Society of Rehabilitation and Crime Prevention, Hong Kong (SRACP) has been honoured with the"Extraordinary Branding Awards 2021" by JCI Queensway.
Over the past 60 years, SRACP has been committed to providing quality rehabilitation and multifarious services to assist Hong Kong residents who are charged with a criminal offence, have been convicted of crimes, or released from prisons; as well as to provide community education, mental health service and crime prevention programmes for the general public of Hong Kong.
Last year, the pandemic brought unprecedented to our community. SRACP made good use of information technology and social resources to launch innovative services, such as "Love Delivery Under COVID-19", "Happy Learning Thro' Play", etc., to provide timely support for the disadvantaged groups to tide over the current difficulties. In the future, SRACP will continue to offer more quality and innovative services to the underprivileged.
JCI Queensway puts up event posters at major MTR stations to commend the outstanding achievements of the winners in each category. For the details of Extraordinary Branding Awards 2021, please visit:
https://cutt.ly/oQCyUSL