Korea Correctional Service staff visits SRACP (17.5.2018)
The Korea Correctional Service staff paid a visit to SRACP on 17th May 2018. To get understanding on the scope of services and the development of SRACP, they visited Yau Ma Tei Revival Hub, Volunteer Development Service and Health Education Service. Our staff and the Korea Correctional Service staff shared NGO experiences of two places and exchange professional knowledges in regard to the services that support ex-offender.
In the meeting, projects of social rehabilitation and crime prevention service were introduced to guests and later, guests proceeded to the SOUK housing unit, accompanied by our staff.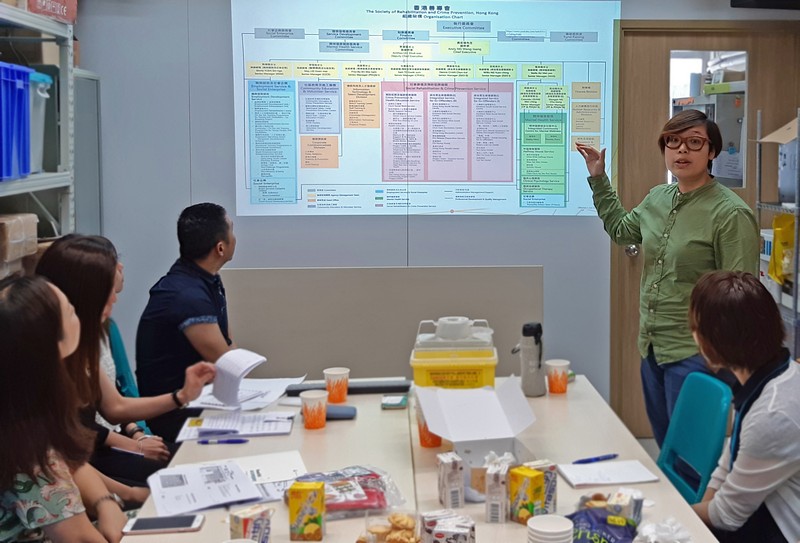 The scope of services of SRACP was introduced to guests during meeting.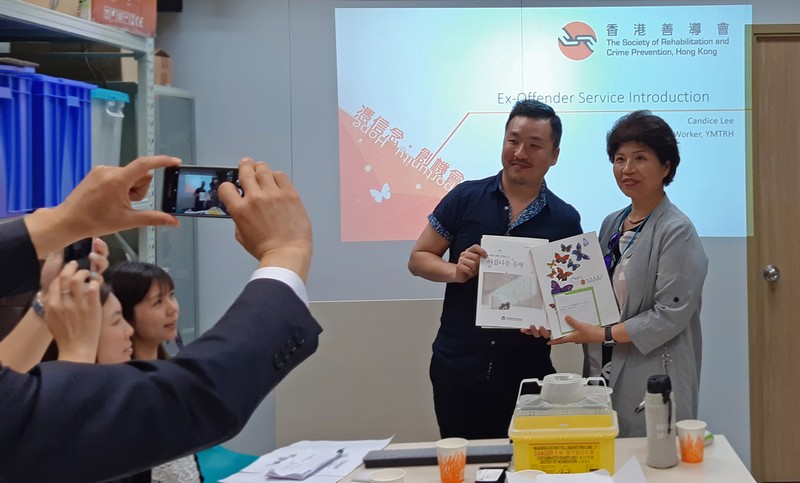 The delegates exchanged publications after meeting.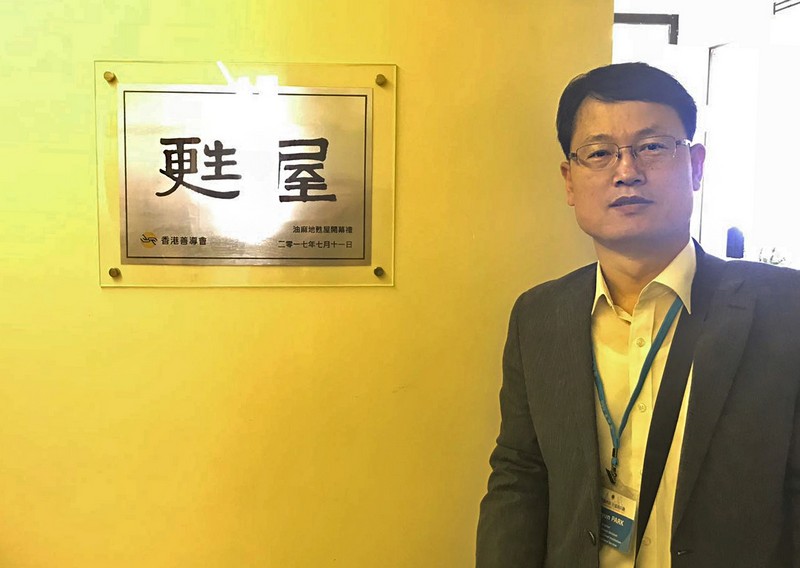 Guests were accompanied by staff to visit the SOUK housing unit.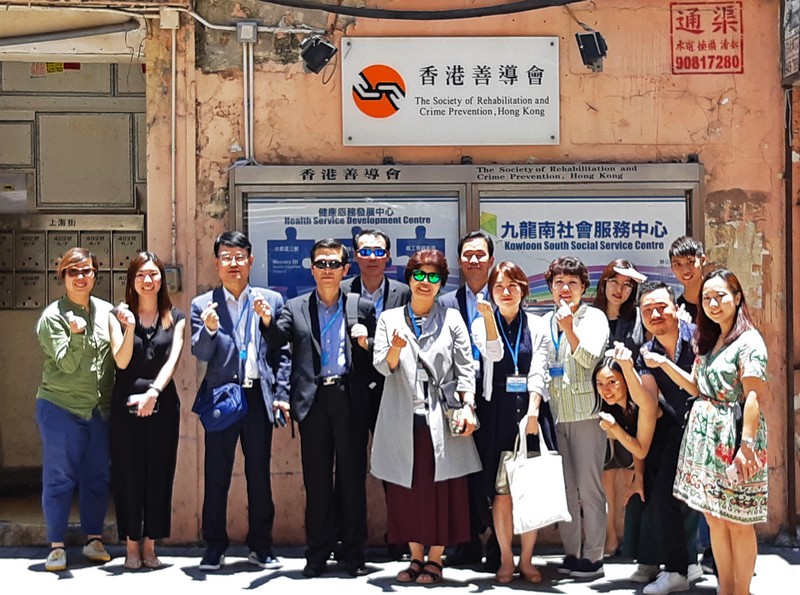 Guests and our staff took photo outside Yau Ma Tei Revival Hub.