SRACP Charity Golf Raises Funds for Under-privileged and Youth-at-risk Services (11.4.2018)
The Society of Rehabilitation and Crime Prevention, Hong Kong (SRACP) hosted its fourth charity golf tournament in the Hong Kong Golf Club (Eden course) on Thursday, 11th April 2019. The event aims to raise funds for supporting the under-privileged groups and youth-at-risk services. There were 16 golfer teams competing the tournament, around 100 guests and staff in total joined the fundraising event.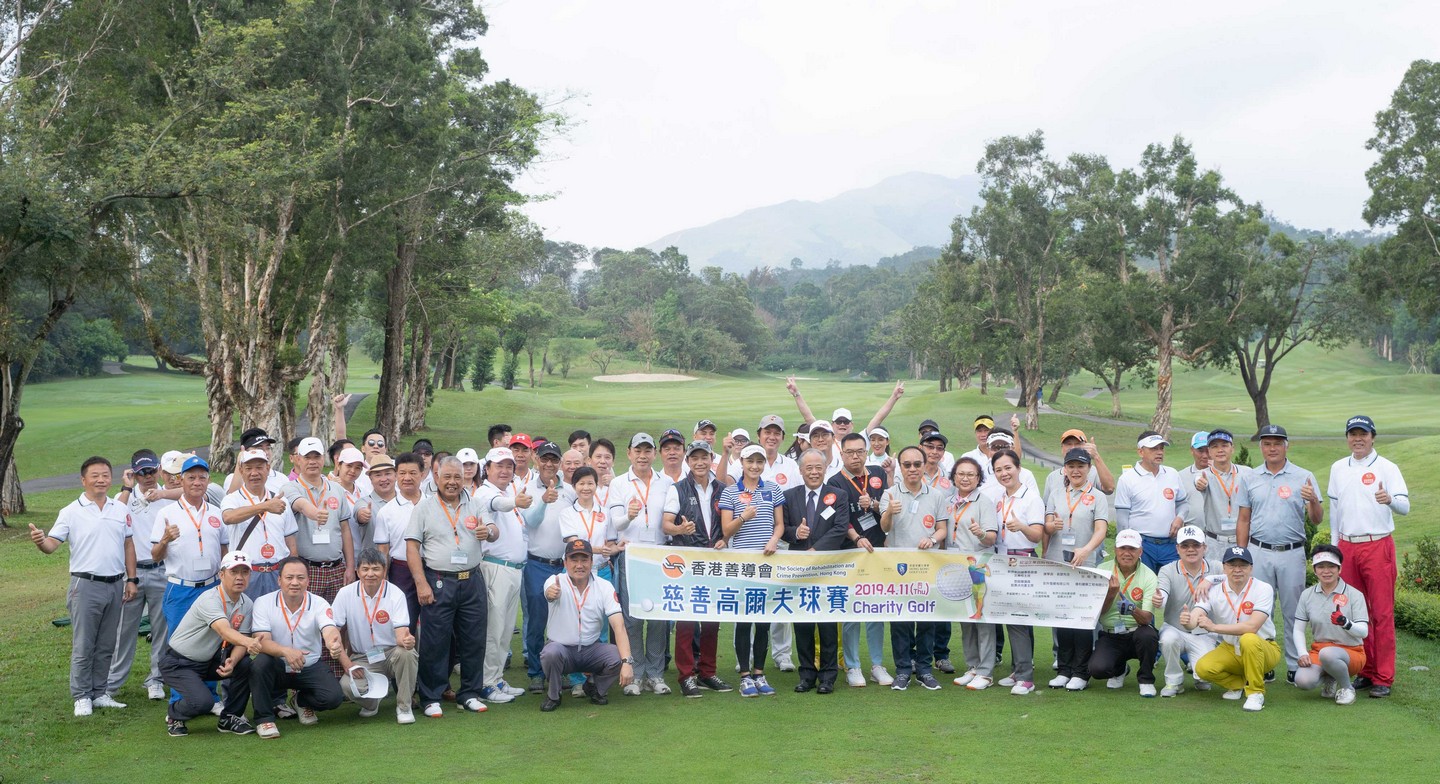 The golf tournament started in the early morning and the Deputy Chairperson of SRACP Executive Committee, The Hon. Mr. Justice Wally YEUNG, V-P made an opening speech at the beginning of event. The kick off ceremony was officiated by (from left to right) Mr. Albert Lo, the Vice President of Artiste Golf Association of HK; Dr. Lee Yuk-lun, BBS, JP, Vice-Patron, Member of Executive Committee, the Chairperson of Fund Raising Committee; Mr. Man Mei Kwai Jimmy, the Chairman of San Tin Rural Committee and Mr. Calvin Tao, the Director of Premium Bright Corporate Advisory Limited.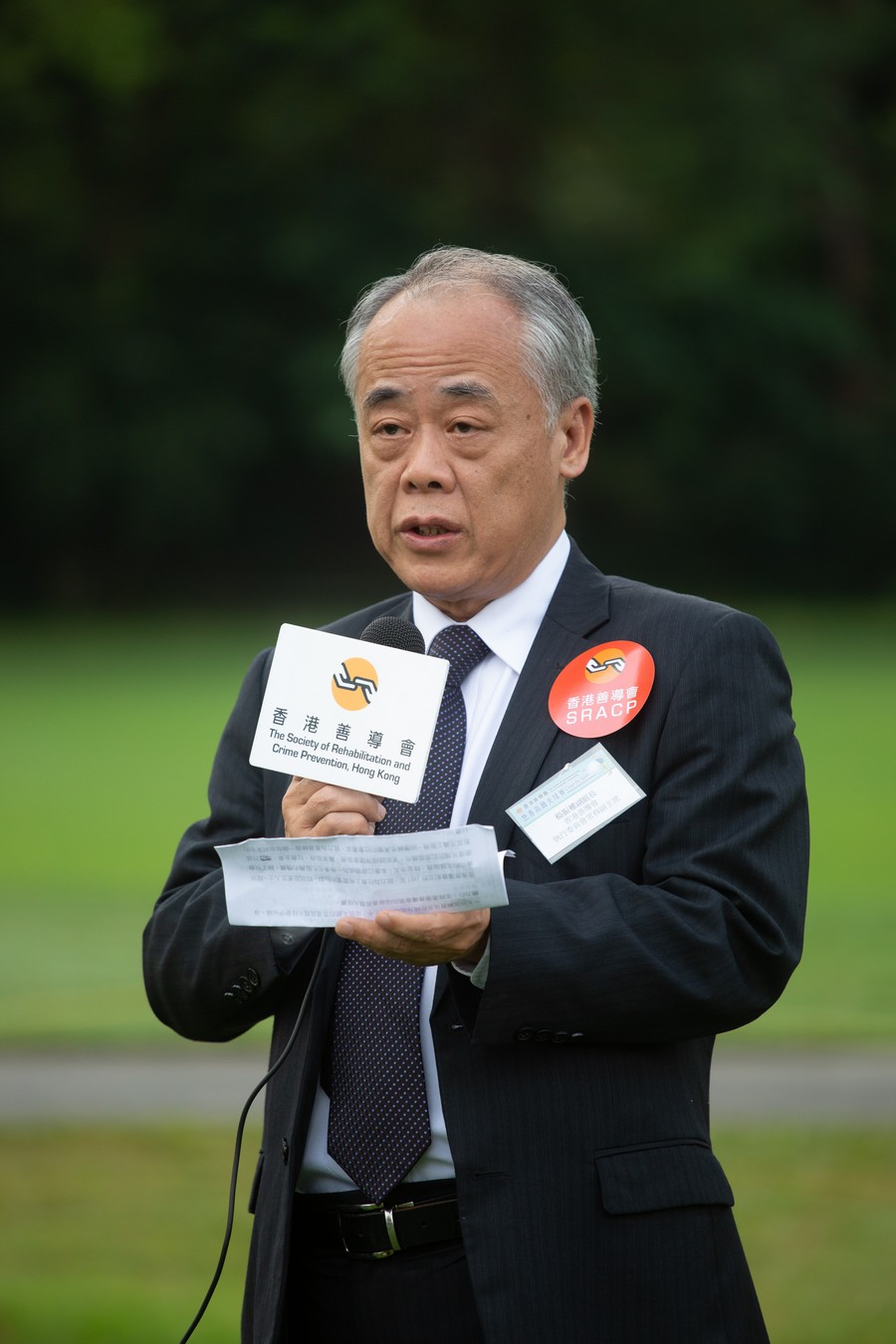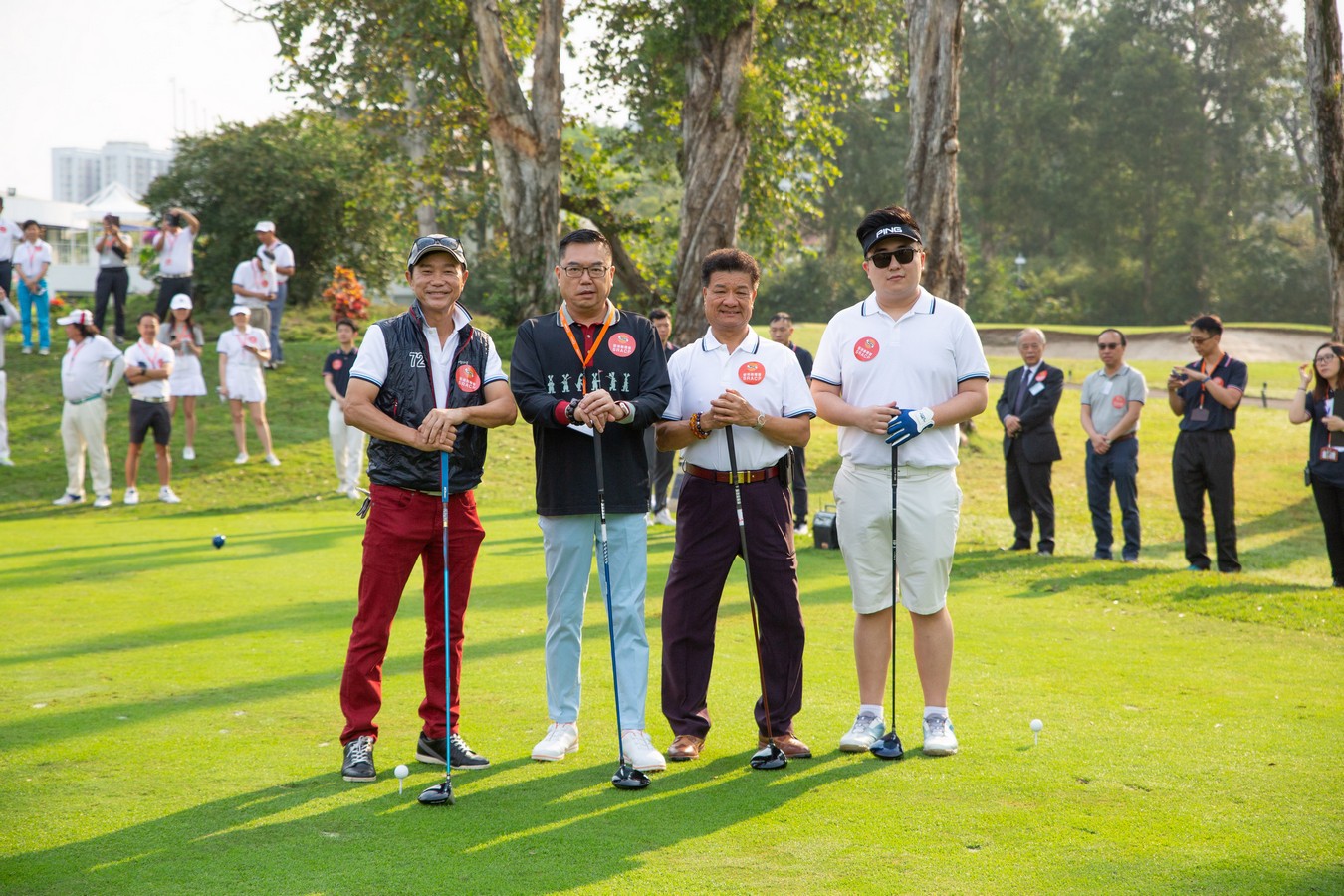 The golfers enjoyed the delight of game on an excellent golf course, followed by a buffet and prize-giving ceremony in the afternoon, where the charity auction took place and fund-raised for SRACP services. The guests raised their hands in bidding for handcrafted cushions which made by our service users; and two red wines donated by the Wine Palace. In the meantime, the Award Ceremony cum Luncheon was held successfully and prizes were presented to sponsors and awardees.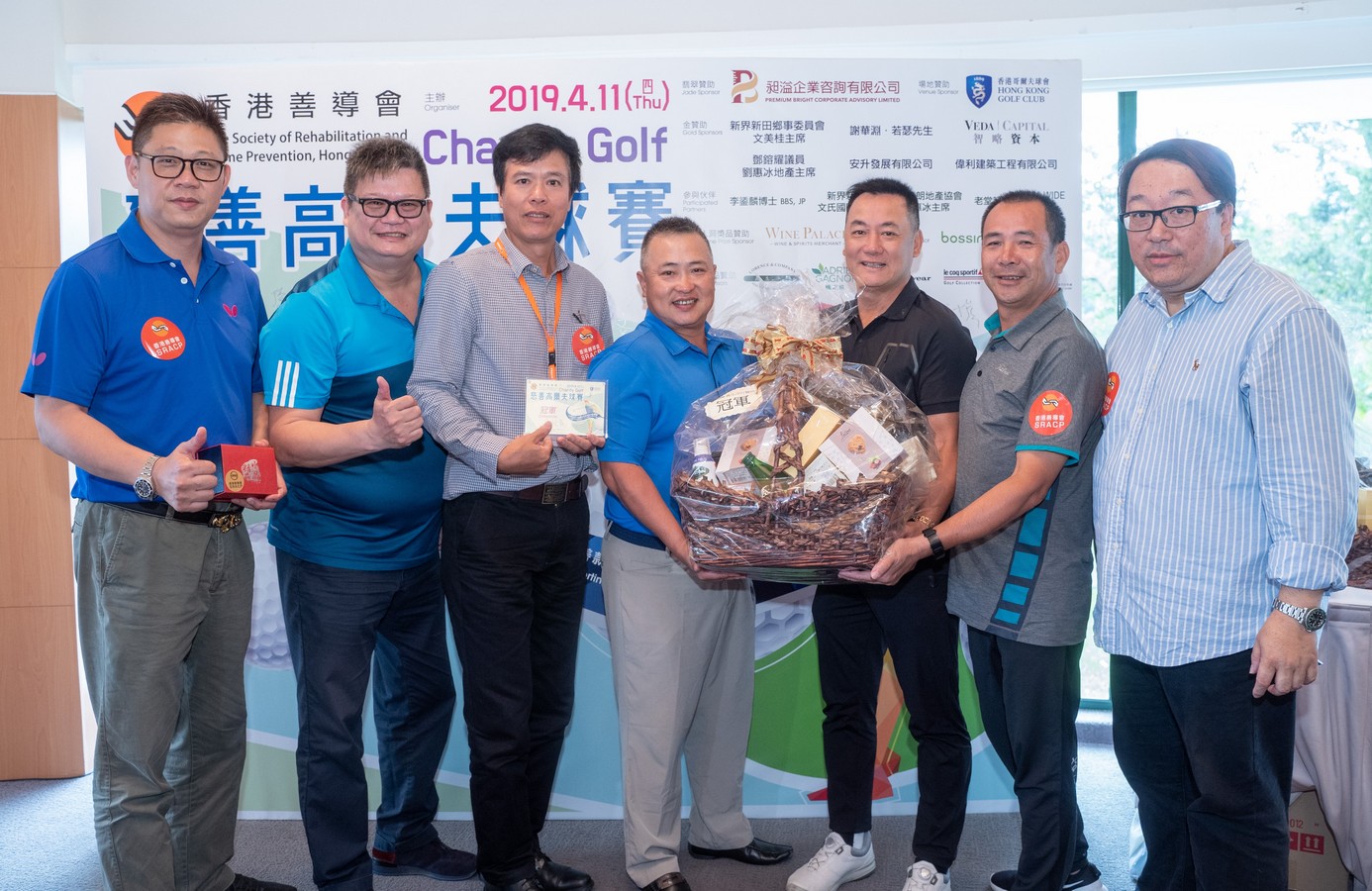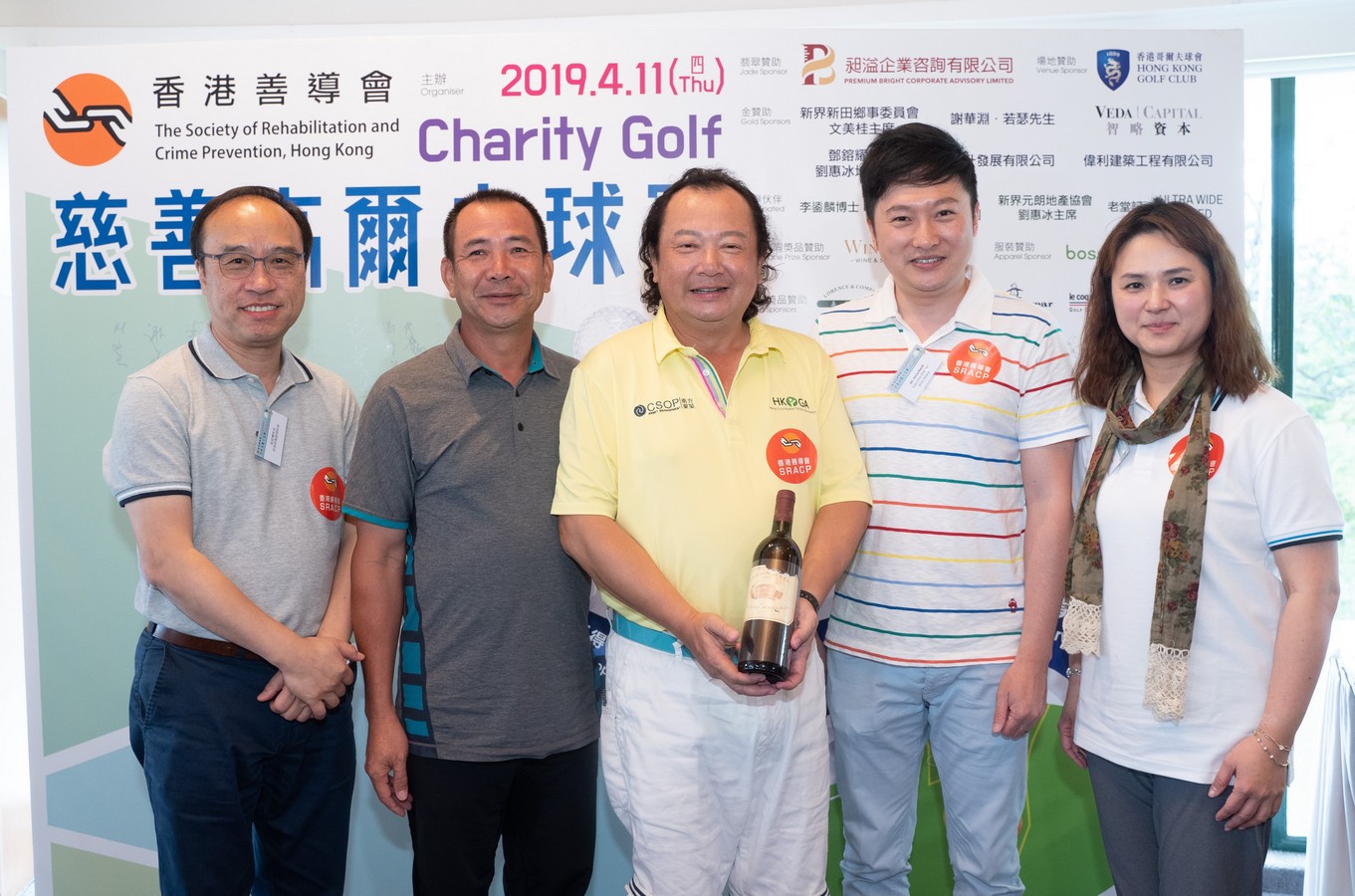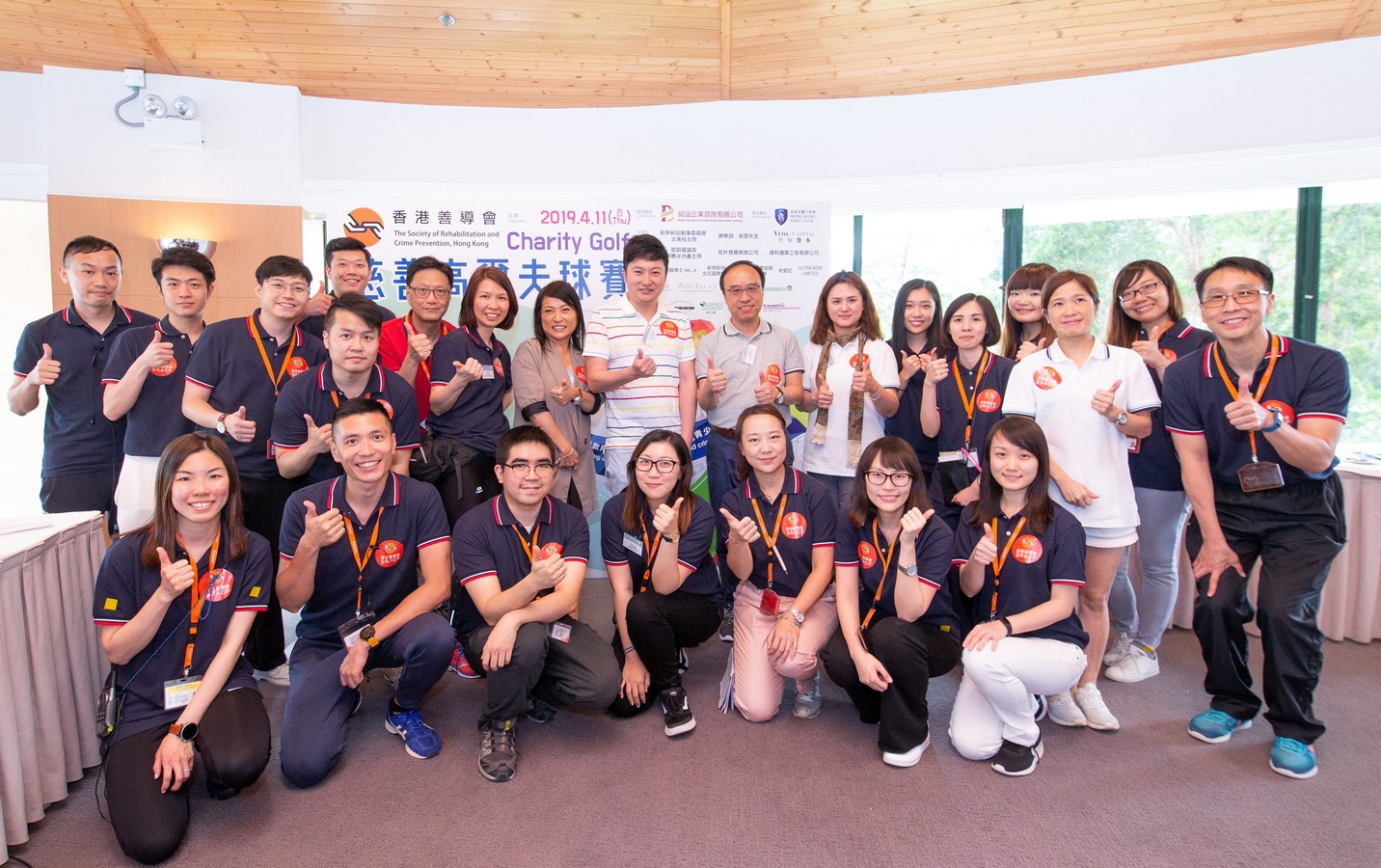 Acknowledgements (in arbitrary order) Premium Bright Corporate Advisory Limited
Mr. Man Mei Kwai Jimmy, the Chairman of San Tin Rural Committee
Mr. Joseph W.Y. TSE
Veda Capital Limited (HK)
鄧鎔耀議員、劉惠冰地產主席
安升發展有限公司
Widely Construction & Engineering Limited
Hong Kong Golf Club
Dr. Lee Yuk-lun, BBS, JP
新界新田文氏國際集團
新界元朗地產協會劉惠冰主席
老堂記
ULTRA WIDE LIMITED
Artiste Golf Association of HK
Wine Palace Holdings Limited
Bossini Enterprises Limited
Lorence & Company
Vital Care Hong Kong Limited
Hong Kong Descente Trading Limited