Mainland Officials visit SRACP (27.05.2019)
Organized by the Department of Justice, fourteen visiting Mainland officials from different department visited us on 27th May 2019 to exchange views and experience in respect of matters relating to the rehabilitative services, crime prevention and related service for ex-offenders of Hong Kong. During the meeting, our Chief Executive, Mr. Andy Ng, has introduced the SRACP's multifarious services and shared the development strategies of SRACP. Also, Mainland officials discussed and exchanged their views related to drug treatment services, peer counseling and mental health issues. The sharing has given the Mainland officers an impressive and good understanding of our service roles in the society. Both of us looked forward to closer exchange and co-operation in the near future.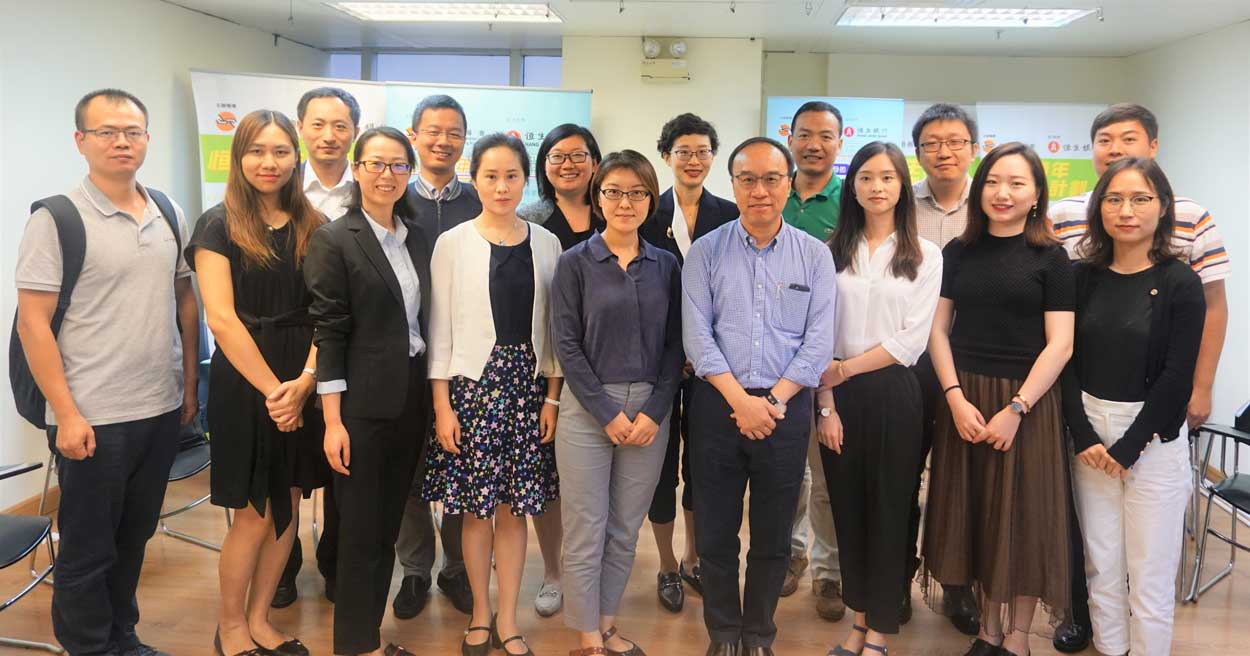 Our Chief Executive, Mr. Andy Ng (forth right) took photo with the Mainland officers after sharing.